CLEVELAND
PORTA POTTY RENTAL
We rent porta potties for events and construction projects in the greater Cleveland area.
FREE Quote: (216) 868-7343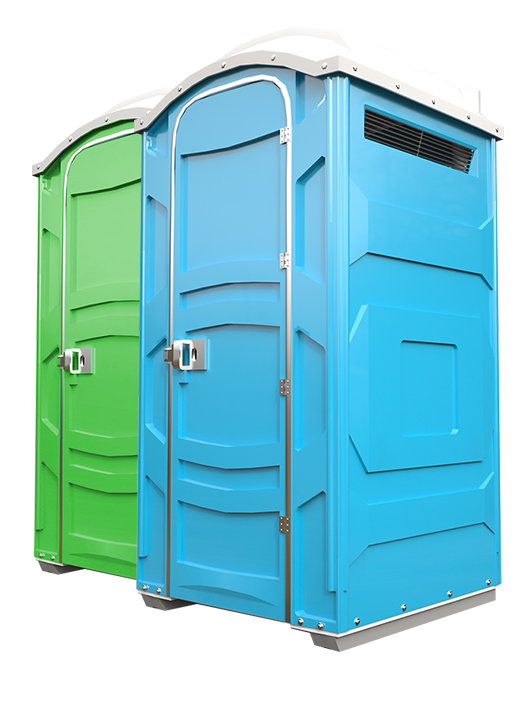 Porta Potty Rental, Cleveland OH
Are you looking to rent a porta potty in or around Cleveland Ohio? If you are, look no further than Cleveland Porta Potty Rental. We provide fast and professional service, pick up, drop off. Our staff are always happy to help you figure out what best fits your needs while providing a FREE No Obligation Quote! (216) 868-7343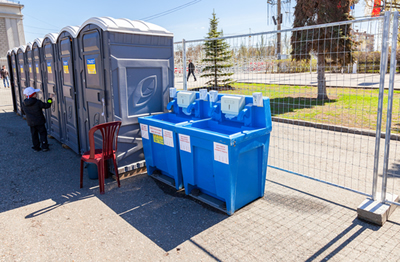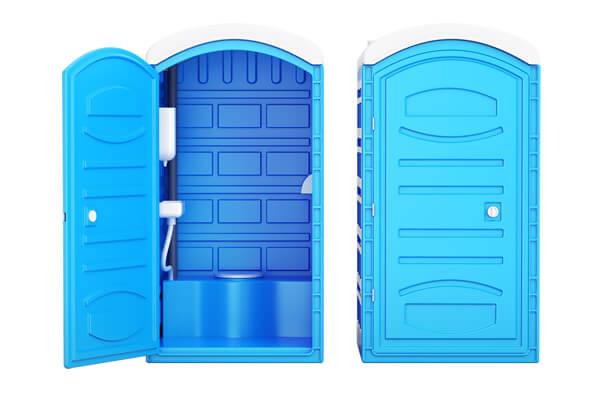 What is a porta potty?
Relieving oneself is a need that comes naturally. So, it would be best if you were concerned about, such when hosting a party or an event with many people. Getting a permanent toilet is often than not challenging or utterly expensive. A haulable restroom is a single or several units of portable bathrooms. Portable restrooms are mainly found in events, construction sites, outdoor events, and concerts. They come handy in situations that would otherwise be impractical to build a permanent toilet.
Different Types of Porta Potties
Movable bathrooms come in different sizes and shapes which offer various amenities. Take a look at some types of portable toilets.
Standard Porta Potty
Standard porta potties are the most common moveable bathrooms. They mostly come as a single unit arranged in clusters for outdoor events. They are the most basic kind of moveable bathroom. They neither have a toilet nor flush. They are designed with an effortless but secure locking design. They are most suitable for short events since they have a small tank capacity of around 50-70 gallons. These traveling potties are available in the size of 43-46 by 46-48 by 88-91 inches. Mostly suitable for construction sites and industrial use.
Deluxe Porta Potty
Deluxe porta potties, in simplest words, are a standard moveable restroom with a sink. They are an improved version of the standard traveling restroom that is designed to offer comfort. They come with a sink and a tank that holds a capacity of 60-70 gallons. Apart from being flushable, this sink also comes with a portable hand washing station, a mirror, and a side urinal. Others even come with a baby changing station. These are suitable for events that need high sanitation and hand washing like food tasting events and those with kids.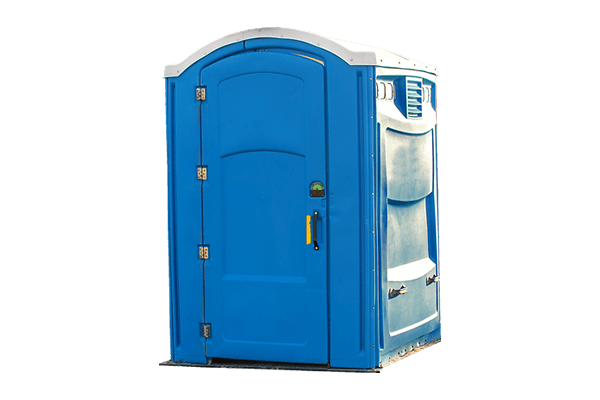 ADA Accessible Porta Potty
Handicap-accessible porta potties are moveable potties specially built to accommodate wheelchairs and people with disabilities. They are wider than standard moveable bathrooms and generally more spacious. They have a flat entrance or a ramp at the entrance to facilitate entering and leaving for those using a wheelchair. These units also come with safety handrails for safe use, a lower toilet seat, and anti-slip carpet material to avoid skidding. They are also constructed to adhere to ADA guidelines.
Construction Porta Potties
As the name suggests, these portable toilets are a type of standard potty used in industrial or construction sites. They come with steel side rails where a crane can lift them from one floor of a construction site to another. They are suitable for construction sites with more than one floor of the building.
Trailer Mounted Porta Potties
These are standard haulable potties that are mounted non a trailer. They are built with brake lights and tires to facilitate safe towing. They can be safely parked anywhere for use. These units are suitable for mobile worksites like highway road work, field-based media, and disaster relief.
Portable Restrooms
These units are also referred to as luxury or VIP restrooms. They are designed like large trailers. These units come with flushing toilets, running water, counter space, and modern interior like lighting. They come with as many as ten bathrooms per trailer.
Green Porta Potties
These are units designed for environment lovers. They are made out of recycled products which are environmental-friendly. These units are also health-conscious, and so are the procedures it utilizes in working. The features are similar to other toilets we have mentioned above.
What kinds of events need a porta potty?
Concerts – Concerts bring together a lot of people, mainly in large grounds. Even with permanent bathrooms, you will not be able to cater for a concert. You need to hire a couple of porta potties for the one- or two-day concert to facilitate the success of a concert.
Events – When you are hosting an event, you want to ensure that you have enough portable restrooms to facilitate your guests' comfort without overflowing. For instance, if you have a graduation party where you will be hosting a number of guests, our backyard portable toilets are the most ideal. The kind of event you are hosting also dictates the type of haulable bathroom you are going to rent. For a wedding, you need a luxury porta potty rather than a standard one. You need to ensure your guests are getting the best services.
Festivals – A festival also sees a lot of people from different walks of life attend. You need to provide some traveling potties to ensure the attendees have somewhere to go after a couple of meals or drinks.
Family reunions – Having your extended family over for thanksgiving? The indoor permanent toilet may not be enough to cater for a large number of people. Ensure you hire haulable potty that is flushable for sanitization or one with a handwashing area as meals will be served. You can also hire one with a baby changing area for parents with kids or one for physically handicapped. You need to ensure everyone's needs are catered for when you are hiring a portable restroom.
Construction sites – Transportable potties are crucial for a commercial or residential construction site. These portable restrooms can be moved from one floor to the other, so the workers don't need to run from one floor to another. These units make the construction site more hygienic and increase the general productivity of the workers.
Parties – Any party, whether a birthday party, wedding, anniversary, office party, etc. requires a moveable potty. The guests will need a place to relieve themselves or wash their hands, and your indoor toilet may not be suitable for a large group of people.
About Cleveland Ohio
Cleveland is ranked as the second-largest city in Ohio and the 48th largest city in the united states. It has a large population of 1.7 million as of 2020. It is a properly inhabited city, especially if you are thinking of a concert. If you need to host an event, birthday party, office party, wedding, or construction, our doors are always opened for a porta potty rental.